Spring Social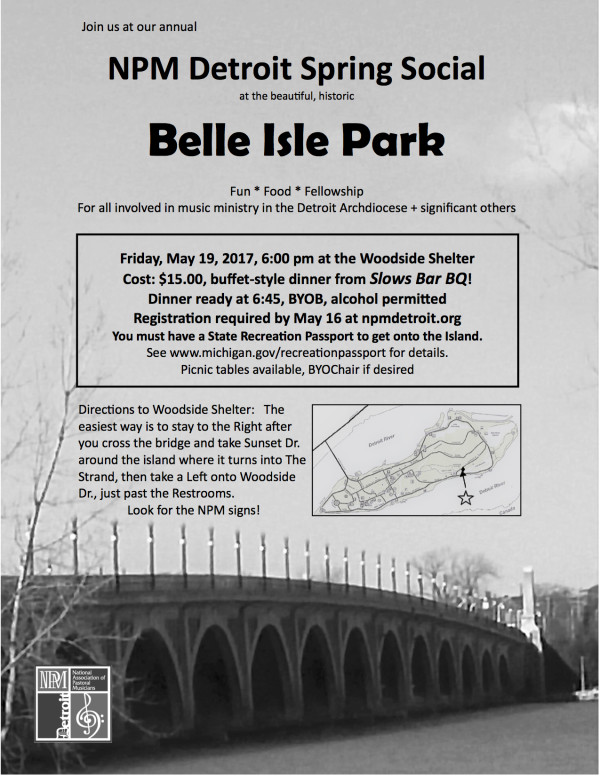 Gather with Detroit's music ministry community and enjoy fellowship and delicious Slows BBQ. No matter if you are a singer, director, ringer, instrumentalist, or liturgist – any adult involved in music ministry is welcome! Let all the musicians of NPM Detroit gather for fellowship and relaxation!
Register on our NPM Detroit Eventbrite Page
Registration Deadline is May 16, 2017
NOTE: A State Recreation Passport is required to enter Belle Isle Park. Visit the Michigan Department of Natural Resources for complete details.