Singing the Psalms!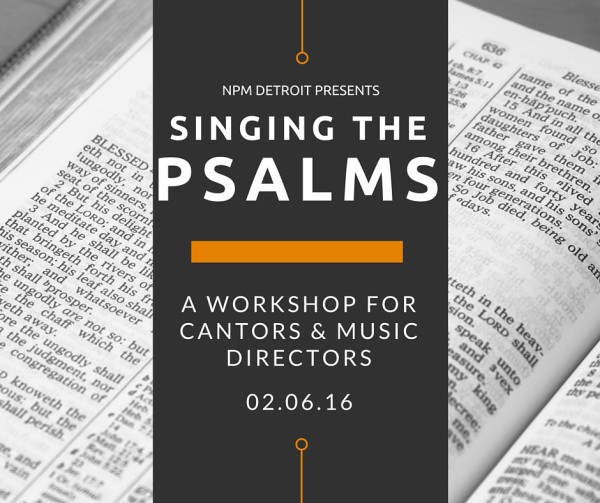 Saturday, February 6, 2016
St. Thomas a'Becket, 555 South Lilley Road, Canton, MI, 48188
9:00AM – 1:30PM
Registration $15/person. Continental Breakfast and check-in begin at 8:30AM and lunch is provided.
Cantors and music directors alike will find benefit during this one day workshop. Dr. Peter Williamson, Chair of Sacred Scripture at Sacred Heart Seminary, will speak about the psalms as scripture. Following, cantors and music directors will separate into sessions geared specifically toward their ministry. Guiding the cantor session will be Frances Brockington, Associate Professor of Voice at Wayne State University. Leading the music director session will be Joe Balistreri, Director of Music for the Archdiocese of Detroit.
Register now by filling in and submitting the spaces below or by mailing in the registration form.         Singing the Psalms – Registration Form
Registration deadline: January 29, 2016. Act now! Space is limited.