NPM Retreat, Call & Response: January 8-10, 2017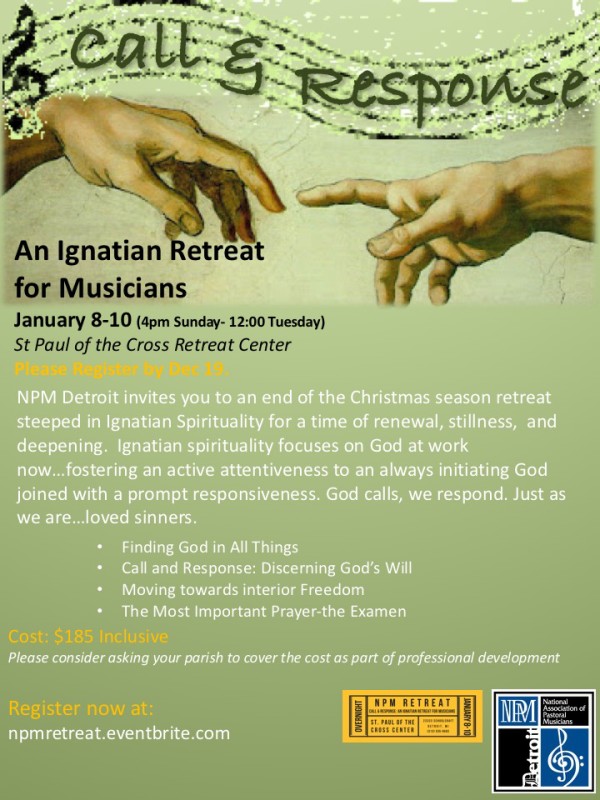 Ideally scheduled for the life of a parish musician, NPM Detroit invites you to an end of the Christmas season retreat steeped in Ignatian Spirituality for a time of renewal, stillness, and deepening. Ignatian spirituality focuses on God at work now…fostering an active attentiveness to an always initiating God joined with a prompt responsiveness. God calls, we respond. Just as we are…loved sinners.
Registration ends December 19!